Psychotherapy Provider for the
Southern District of New York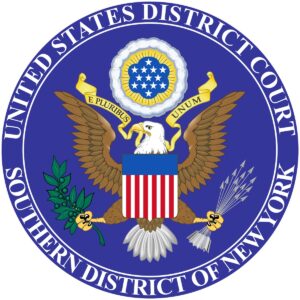 Mental health provider for the United States Southern District of New York, Probation and Pretrial Services. In service to the Southern District of New York, I provide psychotherapy for patients in pretrial services, meaning those awaiting trial or recently arrested.
Probation clients often come to me with post-incarceration adjustment or simply being on probation without incarceration. In both instances, patients face challenges of the highest magnitude. Some are contemplating the potential for incarceration. Others are trying to adjust after being out of mainstream society for an extended period.
Still, others are coping with the stress their legal situation has placed upon their families, careers, and multiple other aspects of their lives.
Aside from ongoing therapy, I also provide consultation to federal judges, probation, and pretrial officers. Together, we develop plans to effectively aid the individual in a time of unprecedented crisis in their life.